Welcome to our "Weekly Running Tips With Mike and Darren" info page, where every Monday, we'll tune in with our local experts with new and informative tips on preparing successfully for your next run.
Understanding Running Shoe Lingo
October 15, 2018
Today, Darren and Mike talk about commonly used words and phrases used with running shoes.
Darren defines:
1. What a neutral shoe is
2. What a motion control shoe is
3. What pronating & supinating are
4. What "drops" are
Bring in your old trainers and get fitted by the experts at our Redondo & Manhattan Beach stores to ensure you are in the correct shoes for your body.
Mike and Darren's Top 3 Shoe Picks
October 8, 2018
Watch along to today's video as Mike and Darren discuss their top three shoe picks!  Every foot is different and every shoe meets different needs so come on in if you need some advice on what best suits your individual needs.
Mike's Picks
1. Brooks Ghost
2. Hoka One One Clifton
3. Nike Free
Darren's Picks:
1. Altra Torin
2. Hoka One One Bondi
3. Brooks Ghost
Manhattan Beach 10K Checklist
October 1, 2018
The Manhattan Beach 10k is coming up this Saturday, October 6, 2018 and Darren and Mike have put together a checklist to help you be prepared on race morning.
Leave the following out the night before race day so you aren't fumbling for things in the wee hours:
1. Shoes with socks in them
2. All running clothes with bib number attached to your top
3. Garmin watch charged and ready to sync with race location
4. Sunglasses, keys, I.D., and cash/credit card
5. Light breakfast
6. Have parking figured out or arrange for an Uber or drop-off
Still need to register?  While online registration is now closed, you may still register in person at the Village Runner in Manhattan Beach through Friday, October 5th by 7pm.  Please note there is no race day registration.
Village Runner Manhattan Beach is located at: 1840 N. Sepulveda Blvd, Manhattan Beach, CA 90266
Shin Splints
September 24, 2018
Today Mike and Darren talk about shin splits including ways to prevent them and how to treat them.  Check out our video for additional information.
To Prevent Them:
1. Avoid over striding
2. Keep you cadence high
3. Slowly increase your mileage
4. Run in the best shoe for you
If You Have Them:
1. Rest
2. Wear calf sleeves
3. Strengthening exercises
4. Ice
5. Massage

Come in and speak with us for help and more tips!
Visit our New Home in the Riviera Village
September 17, 2018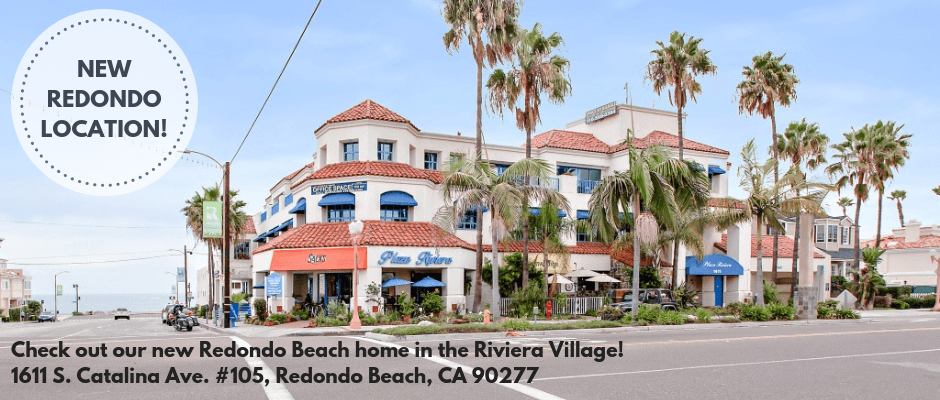 Join Mike and Darren as they take a walk from our former location to our new location: 1611 S. Catalina Ave., Suite 105. Enter the store on Avenue I, 3 doors west of 
Sacks on The Beach
 and across from 
H.T. Grill
. Free parking in the underground structure off of S. Catalina Ave.
Select a Marathon that Works for You
August 20, 2018
4 criteria to think about when choosing a marathon that works for you:
1. Flat & Fast Course
2. Hilly Course
3. Destination/Experience
4. Boston Qualifier
As always please come in to one of our stores and we will be happy to share our knowledge and experience to help you choose a marathon that's best for you!
6 Vacation Running Tips
August 3, 2018
1. Pick a low mileage or no mileage week to get away.
2. Make a checklist of running items to pack.  Check out our helpful checklist here.
3. Try to get a run in before you leave town.
4. Ask the locals/hotel for good running spots.
5. Bring ID, money, and phone on your run.
6. Have fun and take in the scenery.
Your Village Runner FAQs Answered
July 30, 2018
As our manager Darren is off trekking through Utah with his family, we are taking a small departure from our Marathon Monday videos.  This week's video features owner, Mike Ward, answering many of your frequently asked questions about Village Runner.  Today's topics include:
1. Where's Darren?
2. Are you the original owner of the Village Runner?
3. Do you own the Village Runner in Manhattan Beach?
4. Are the Manhattan Beach 10k, the Torrance Turkey Trot and the Redondo Beach Super Bowl Sunday 10k/5k your events?
5. Are you closing the Redondo Beach location?
6. Is Darren coming back???
How Many Miles Can I Run Before I Need New Shoes?
July 23, 2018
The standard answer is 300-400 miles. What surface you run on and how often you run all come into play. Another good indicator is your body. At about 200 miles in, start listening to your body. If it starts aching, that typically means the shoe isn't doing its job anymore. Hopefully, you are also taking advantage of the various apps that are available to track your mileage on all your pairs of running shoes.
Is Stopping To Walk OK?
July 16, 2018
If you are competitive, the short answer is no. However, you are not actually stopping, you are walking.  The tricky part is your head will tell you, "No. Walking is bad", but the benefits to your training and racing program are strong as outlined below.   If you are a first time marathoner or an intermediate runner, we recommend the run/walk technique.  A walk/run program, especially when training, can:
1. delay fatigue
2. prevent injury
3. help you extend your mileage
What is the Marathon Wall?
July 9, 2018
What is the marathon wall?
1. When you crash and burn
2. When the wheels fall off the bus
How can you avoid it or at least get through it?
Your muscles have been depleted of their glycogen which is their main fuel source. We recommend that when you are training, you figure out your nutrition schedule, so that you know when you need a bump in glycogen.
If you do hit the wall, you can bounce back. Slow down, replenish with hydration, and nutrition and give things a minute to kick back in and then you should be good to go.
Hydration
June 25, 2018
Now that summer is here, hydration is super important as you are out running. It is best to have 13-27 ounces of water per hour, but your training runs will help you determine what is best for you. We recommend bringing a handheld, a water belt, or a vest to carry your hydration. We also love nuun hydration to enhance your water with electrolytes.
Goodr Sungasses
June 18, 2018
Start summer off right with the perfect protection for your eyes as you are out running! We are huge fans of these sunnies from Goodr because they don't bounce or slip as you run. They are polarized and have UV 400 protection. For $25 they are a steal! They are a very econmical piece of equipment that you truly forget about while you are wearing them. Pick up a pair of the Betsy Ross Side Hustle ones to wear at our 25th Annual 4th of July 5k!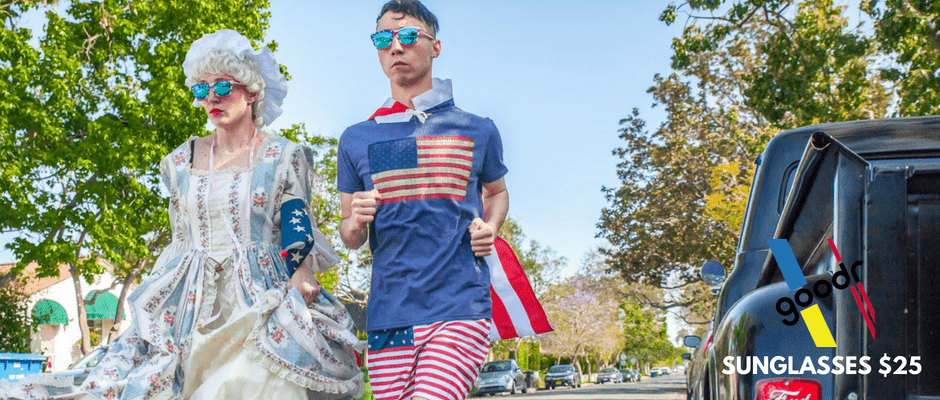 Race Ready Shoes
June 11, 2018
When preparing for your marathon, it is best to have a lightweight companion shoe. A companion shoe is a similar but lighter shoe compared to what you have been doing your heavy mileage in. Race day trainers are lighter, closer to the ground, and help you go faster. Make sure to do some of your longer runs in these lighter shoes. We recommend the Saucony Kinvara, Asics Dynaflyte, Brooks Launch, or the Hoka One One Cavu.  Stop on by and we'll help you find the perfect racing shoes for your big day!
Gotta Get a Garmin
June 4, 2018
Garmin watches are an incredibly handy tool for your racing.
1. They give you accurate mileage.
2. They keep you on pace.
3. They keep your time.
4. They sync to your computer to map your mileage
5. Some models also offer additional options like:
Playing music
Measuring VO2 MAx
Tracking your heart rate
Socks
May 28, 2018
Socks are a key part to a successful run or walk. Stay away from cotton which can cause blisters. Find ones that are moisture-wicking to keep your foot dry and less prone to blisters. Our staff can help you choose the right sock for the particular type of run you are participating in.
We all love the brand Balega, which is the best selling brand in the country. We are running a special at our Redondo & Manhattan Beach locations on Balega – Buy 3 Get 1 Free In Store Only (sale excludes Silver & Blister Resist).
All About GU
May 21, 2018
GU Energy Labs has a full line of products which we sell in our Redondo and Manhattan Beach stores. In this video Darren breaks down the GU-Math which is simply to take 1 GU about every 45 minutes during a high-intensity run. You will need about 4oz. of water to take with it. They have about 100 calories of carbs, which is essential to help fuel you on your long runs. They also have electrolytes and amino acids. As you are training, test out different flavors to see what works best for you. We recommend that you do not try this on race day, experiment with flavors and quantities as you train.
Establish a Routine
May 14, 2018
To be successful with any race you are training for, it is essential to establish a routine. Once you have your running routine set, add it to your calendar, put it on your to do list, use an app, or your Garmin to give yourself reminders. This will keep your training on track and you will be able to hold yourself accountable.
The Benefits of Joining a Running Club
May 7, 2018
While there are numerous reasons, both fun and functional, to join a running club, here are our three main takeaways:
Structure – gives you a plan to help guide you as you prepare for a race.
Accountability – keeps you on your toes and encourages you to not miss a run.
Social Structure – allows you to make new friends and gain knowledge from their experiences.
Want to learn about some of the many local running clubs in the South Bay?  Check out our summary HERE.
Let's Talk about Mileage
April 30, 2018
Today's "Monday Marathon" topic is mileage.  Mike and Darren break down how much mileage a beginner to an advanced runner should be putting in per week to train for their desired marathon time. As always, proceed with caution and listen to your body.  We've provided additional sources and sample training schedules below for additional information.
Beginning / Intermediate Marathon Runners Training Schedule:
Source: https://www.active.com/running/articles/a-training-schedule-for-marathon-beginners
An excerpt from the article:  "This schedule is designed for someone who runs on a regular basis, and has done a few half marathons. Always consult your medical practitioner before beginning a training program, and discontinue training and seek medical advice if you have pain while or after you run.
12-Week Training Schedule
Typical run days: Tuesday, Thursday, Saturday
Week 1: run 3, 4, 9
Week 2: run 3, 6, 10
Week 3: run 3, 6, 12
Week 4: run 3, 6, 14
Week 5: run 4, 8, 16
Week 6: run 4, 8, 18
Week 7: run 4, 8, 8
Week 8: run 3, 10, 16
Week 9: run 3, 10, 18
Week 10: run 4, 10, 20
Week 11: run 3, 8, 10
Week 12: run 3, 6, race (6 on Wed, no cross-train)"
---
Advanced Marathon Runners Training Schedule:
Source: https://www.verywellfit.com/advanced-marathon-training-schedule-2911397  from certified running coach, Christine Luff.  Be sure to read additional information at link above on her sample training schedule.  (EP = easy pace, IW=interval workout , RP= race pace, CT= cross-training)
| | | | | | | | |
| --- | --- | --- | --- | --- | --- | --- | --- |
| Week | Monday | Tuesday | Wednesday | Thursday | Friday | Saturday | Sunday |
| 1 | 3 mi EP | 35 min tempo | Strength train + 3 mi EP | 5 mi EP | Rest | 8 mi | 4-5 mi EP |
| 2 | 3 mi EP | 35 min tempo | Strength train + 3 mi EP | 5 mi EP | Rest | 9 mi | 4-5 mi EP |
| 3 | 4 mi EP | 40 min tempo | Strength train + 4 mi EP | 6 mi EP | Rest | 10 mi | 4-5 mi EP |
| 4 | 4 mi EP | 40 min tempo | Strength train + 5 mi EP | 6 mi EP | Rest | 12 mi | 4-5 mi EP |
| 5 | 5 mi EP | IW: 5 x 800 RP | Strength train + 5 mi EP | 40 min tempo | Rest | 14 mi | 4-5 mi EP |
| 6 | 5 mi EP | IW: 6 x 800 RP | Strength train + 6 mi EP | 40 min tempo | Rest | 16 mi | 4-5 mi EP |
| 7 | 5 mi EP | IW: 7 x 800 RP | Strength train + 6 mi EP | 2 mi EP + 5 mi RP | Rest | 18 mi | 4-5 mi EP |
| 8 | 5 mi EP | IW: 8 x 800 RP | Strength train + 6 mi EP | 40 min tempo | CT or Rest | 12 mi | 5-6 mi EP |
| 9 | 5 mi EP | 5 hill repeats | Strength train + 5 mi EP | 2 mi EP + 6 mi RP | Rest | 20 mi | 3-4 mi EP |
| 10 | 5 mi EP | 6 hill repeats | Strength train + 6 mi EP | 40 min tempo | Rest | 14 mi | 5-6 mi EP |
| 11 | 5 mi EP | 7 hill repeats | Strength train + 6 mi EP | 4 mi EP + 4 miles RP | Rest | 16 mi (last 4 mi RP) | 6-7 mi EP |
| 12 | 6 mi EP | 8 hill repeats | Strength train + 5 mi EP | 40 min tempo | CT or Rest | 12 mi | 4-5 mi EP |
| 13 | 5 mi EP | 6 hill repeats | Strength train + 5 mi EP | 2 mi EP + 5 mi RP | Rest | 21 mi | 4-5 mi EP |
| 14 | 5 mi EP | 2 mi EP + 6 mi RP | Strength train + 5 mi EP | 45 min tempo | CT or Rest | 14 mi | 4-5 mi EP |
| 15 | 4 mi EP | 5 mi RP | Strength train + 5 mi EP | 45 min tempo | Rest | 20 mi (last 4 mi RP) | 3-4 mi EP |
| 16 | CT | 5 mi RP | 5 mi EP | 40 min tempo | Rest | 12 mi | 3-4 mi EP |
| 17 | Rest | 4 mi RP | 4 mi EP | 4 mi EP | Rest | 6 mi | 3-4 mi EP |
| 18 | CT | 4 mi RP | Rest | 4 mi EP | Rest | 2 mi EP | Race! |
Set a Realistic Goal
April 23, 2018
1. Take into account your past race history as a base for future marathon finishing times.
2. Use a Race Time Predictor like this one available HERE.
The 5 Most Important Things For Running A Marathon
April 16, 2018
1. The right shoes – comfort and fit are key
2. Socks – stick to moisture-wicking socks, steer clear of cotton
3. Garmin watches – keep track of your pace, speed, and distance and helps you to train at the proper level
4. Fuel Belt – holds all your nutritional sacks and other important items, like your ID and phone
5. Tech Fabric Clothing – stay away from cotton to avoid chafing, use moisture-wicking material
Check out the following video for more details:
How To Best Prepare for a Marathon
April 9, 2018
Today's subject was an overview of how to best prepare for a marathon and an intro to a couple of our resident marathoners, Mike and Darren!
Overview – Tips for Running Your Fastest Marathon Ever
1. Proper running gear
2. Lose weight, diet, hydration,reduce alcohol consumption
3. Set a realistic goal and adjust accordingly
4. Increase your mileage, listen to your body and avoid injury
5. Train with a running group or buddy.
Check out the following video for more information.
How many miles should I run a week before my marathon?
April 2, 2018
The importance of tapering is to get your body back in shape – rebuild your stores, repair damaged muscles, get stronger, and most importantly, you are less likely to get sick.  Check out our weekly video and source link below for more information.
If you are running 70 miles per week, you should be tapering starting 3 weeks before the marathon.
3 weeks: 80% or 56 miles
2 weeks: 60% or 42 miles
1 week: 40% or 28 miles
Source: https://www.runnersgoal.com/how-many-miles-should-i-run-the-week-of-a-marathon/
Lose Weight = Run Faster
March 26, 2018
Congratulations LA Marathon Finishers!
March 19, 2018
Congratulations to all of our Skechers Performance Los Angeles Marathon finishers yesterday, including our very own crew members, Tony D. and Shannon H.  Tune in below for our first "Marathon Monday" video with Mike and Darren.
Weight Loss Race Calculator
Many sources including Susan Paul, an exercise physiologist, who writes this insightful article for Runner's World" have highlighted the effects of weight loss for marathon training.  She says, "There are various formulas that predict the effect of weight loss on running speed. The effect of weight loss and run pace multiplies over distance; meaning that the longer the run, the more significant the amount of time saved. Some estimates project that losing ten pounds can result in a savings of 20 seconds per mile, so for a 5k, this means one whole minute of time, and when translated to the marathon distance, this is almost nine minutes of time saved! A PR just waiting to happen!"
Curious about how weight loss could affect your race time?  Here's a handy calculator that our owner, Mike Ward, has benefited from while training for the Boston Marathon. *

You should consult your physician or other health care professional before starting this or any other fitness program to determine if it is right for your needs. This site offers health, fitness and nutritional information and is designed for educational purposes only. You should not rely on this information as a substitute for, nor does it replace, professional medical advice, diagnosis, or treatment. If you have any concerns or questions about your health, you should always consult with a physician or other health-care professional. Do not disregard, avoid, or delay obtaining medical or health related advice from your health-care professional because of something you may have read on this site. The use of any information provided on this site is solely at your own risk.