Our stores in Redondo and Manhattan Beach have free, weekly fun runs every Tuesday, Thursday, and Sunday.  During some of these fun runs, our vendors come out and let our group of runners and walkers test out shoes and other products for free!  It's a great way to try before you buy, and better yet, a great way to meet lots of other runners and walkers in the South Bay!  We hope you can join us soon!
August 4th: Nike Fun Run – Village Runner Redondo Beach
Join us on Tuesday, August 4th at 6:15pm for a Nike fun run and test out the latest Nike Vomero 10, Nike Structure 18, or Nike Pegasus 32! RSVP Here! Elizabeth Manley, D.C. will be on hand as well to help answer any injury prevention related questions as well!  Have a KT tape question?  Come on by!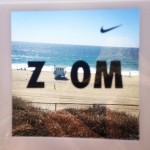 August 11th: Injinji Fun Run – Village Runner Redondo Beach
Ever wonder about those funky toe socks hanging on our walls? Curious to see how they feel between your toes? Well here's your chance to test them out, because honestly runners, they feel like buttah!
Join us on Tuesday night, January 21st, for our Redondo Beach fun run and test out what Injinji has to offer! We have a couple dozen pairs to test out on the run and drumroll please….. to keep! Socks are on a first come, first served basis, so be sure to arrive early to get fitted!  RSVP here!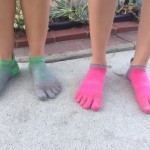 Upcoming Local Races
August 1st:
Dick Fitzgerald 2 Mile Sand Run – Hermosa Beach
Details Here
August 8th:
The Hills Are Alive 10K/5K – Rolling Hills
Register Here
August 29th:
Jet to Jetty 5K/10K – Dockweiler State Beach
Register Here