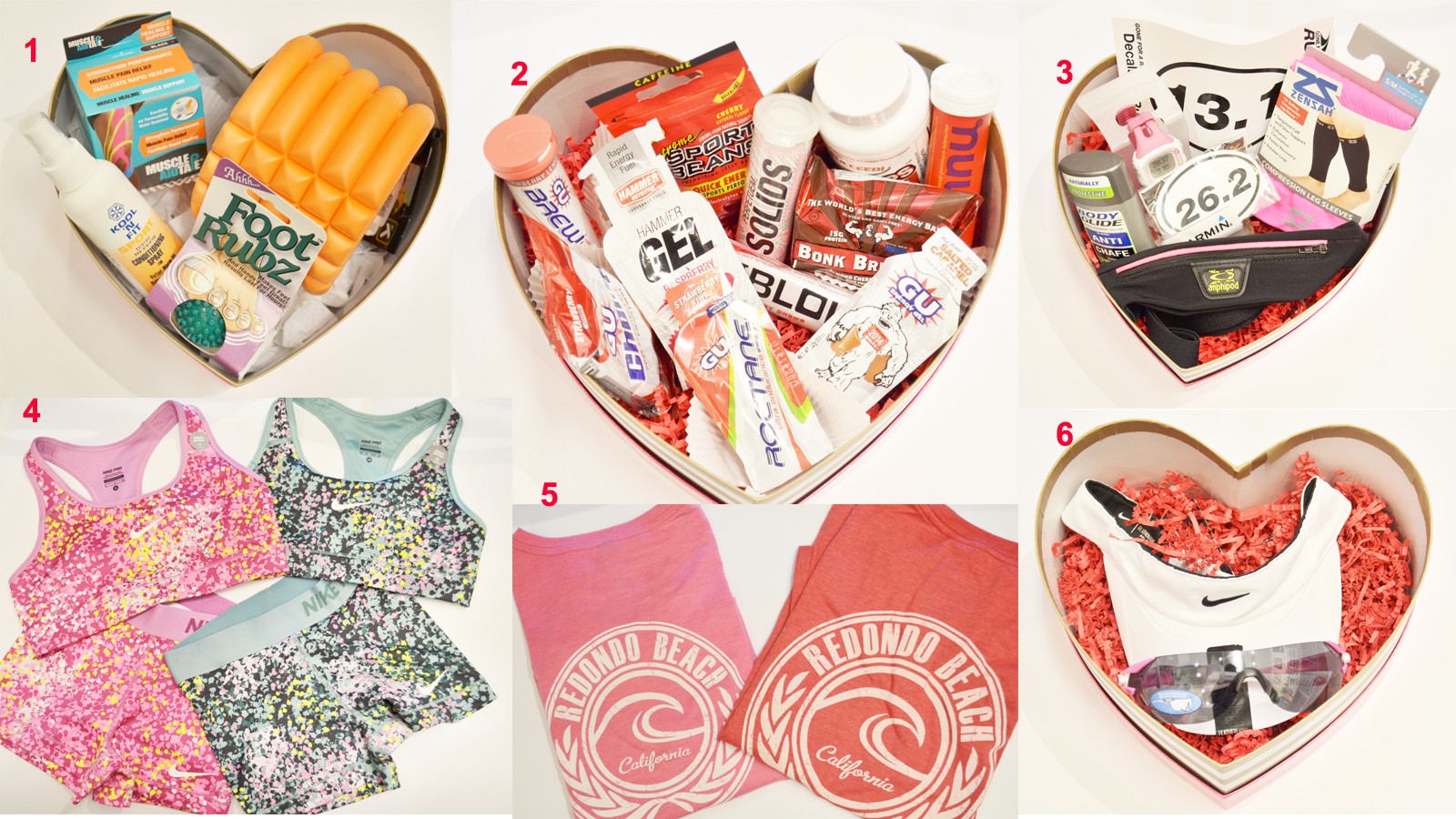 Trying to find a creative gift for the runner in your life?  All you need is a $4 box from Target and a little creativity 🙂  Ditch the chocolate and surprise them with something they'll use:
1.  For the Injured Runner:
Kool n' Fit Conditioning Fluid $15
Muscle Aid Tape $10
Trigger Point Mini Grid $25
Foot Rubz $5.50
2.  For the Hungry Runner:
Hammer Gel
Nuun
S!Caps
GU BREW
GU
GU Chomps
Clif Shot Bloks
Sport Beans
Roctane
Hammer Perpetuem Solids
3.  For the Half / Full Marathon Runner:
13.1 / 26.2 Magnet and / or Car Decal
Amphipod AirFlow Micro-Stretch Belt
Garmin Forerunner 10
Zensah Compression Leg Sleeves
Body Glide
4.  For the Teenaged Runner:
Nike Pro Bra
Nike Pro Shorts
5.  For the Local Walker / Runner:
Redondo Beach Vintage tees – his and hers (available in multiple colors)
6.  For the Daytime Runner:
Nike Visor / Hat
Tifosi Sunglasses
Come on by and get creative 🙂  We'd "love" to see you soon!