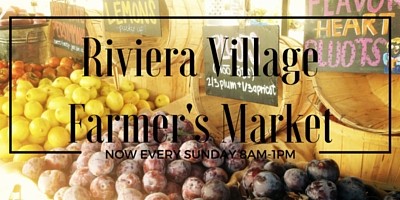 Okay, so this isn't necessarily running related, but we're pretty excited to hear that the Riviera Village Farmer's Market has moved to Sundays!  The market is now every Sunday from 8AM to 1PM and located in the triangle parking lot (across from Starbucks). It boasts a better time of day, better day of the week, and even better – more vendors!
Aris Natural Food
Blue Water Seafood
Chavez Farm
Gama Farm
Gamboa Farms
Gourmet Blends
Gourmet Empanadas
La Fiesta Movil
Me Gusta Gourmet Tamales
Mom's Products
South Bay Organics
Tiffany's House
Victor Gonzales
YNT Farming
and many more to come!
Plenty of time to go for a run with our Sunday running group and make it back in time to shop for fresh produce and other tasty treats!