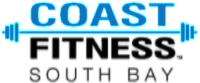 Coast Fitness, Hawthorne, CA. will be hosting its first ever Open House & Member Appreciation Day on Saturday, October 21st.  Special classes & activities will begin early in the day with the "official party" running from noon-4 p.m.
Coast Fitness was ranked the #1 Fitness Club on Yelp.  This is a family friendly event that both current Coast Fitness Members and the public can attend.  There will be activities for both adults and kids.
There will be a full program of fun and unique fitness activities at Coast Fitness on October 21st with a DJ from Vox Entertainment spinning tunes, an outdoor BBQ, food, drink, and many kid's activities.  The charity recipient is the Boys & Girls Clubs, South Bay, Torrance Gateway.  In addition to a guaranteed donation, the Boys & Girls Club will receive $10 for each new member that signs up on October 21st for Coast Fitness.
Coast Fitness, located at 5001 W. El Segundo Blvd. (at the 405 Freeway & El Segundo Blvd.) boasts its own, popular, Kids Club.  For for this event Coast Fitness will partner with the Boys & Girls Club to host fun kid's activities.  These include soccer, an obstacle course, a baseball whiffle ball game, relay races, and 40-yard dash races.  The Boys & Girls Club will also bring their snow cone machine where they will provide snow cones for the kids participating.
Donovan Carter, a former UCLA football Star who plays Vernon Littlefield and stars along with Dwayne, "The Rock" Johnson in the popular HBO series "Ballers," will be an official event host, appearing from noon-2 p.m.
UCLA Track Star, Steve Lewis, of Redondo Beach, who has won three Olympic gold medals and one silver medal, will be joined by former USC track star & Olympic 400-meter hurdles bronze medalist, Tanya Danvers.  They will be demonstrating their ooofball 20-minute full body fitness circuit classes using their weighted bouncing Ooofballs designed to strengthen your core & tone your muscles.  There will be one class for adults, and one for the kids, every hour from noon-4 p.m.
Kris Wilkins, the Fitness Program Director at Coast Fitness, has assembled a special program of classes beginning early in the day with a non-stop program of fitness classes, demos, and appearances from noon-4 p.m., both on the large outdoor Turf Field as well as indoors at Coast Fitness.  These classes will include the Les Mills Virtual Exercise classes, Smash Strength & Conditioning, Spin Classes, Zumba, Vinyasa Yoga, Kickboxing, MMA, and Lifting.
Mike Martinelli, the Coast Fitness GM, will oversee the Coast Fitness Open House & Member Appreciation day including arranging large grills to cook up burgers, turkey burgers, and other tasty treats for the attendees.
Michelob Ultra will provide their beer & Nuclear Wine their wines for adults working up an appetite at the event and looking to refuel or simply relax to the tunes spun by the Vox DJ.
While adults and kids are participating in the many activities, Vitalyte will provide their sports drink, AquaBall will provide their flavored waters, and Quest Nutrition will provide their Quest bars.    Interested attendees can email owner@coast-fitness.com for more event information.