PRICE ALERT REMINDER
Prices for the Torrance Armed Forces Day 5K Run and Walk go up on Monday so be sure to register today to save $5!  The 5K, in tribute to Louis Zamperini, helps kick off a day full of celebrations for our country's beloved Armed Forces and we hope you can join us.
RACE FEES
$35 per entry before May 1, 2017
$40 per entry May 1st through 20th, 2017
HOW TO REGISTER
Register online HERE
Please note there is a small convenience fee for online registration
Print and drop off or mail this form to
Village Runner Redondo Beach
1811-A Catalina Ave.
Redondo Beach, CA 90277Please make checks payable to: Village Runner Racing
SHOW OFF YOUR PATRIOTIC RACE TEE
After the 5K, be sure to sport your patriotic race tee at the 58th Annual Armed Forces Day Parade. Torrance's parade is the longest-running Armed Forces Day Parade in the nation and runs from 1:30-3:30pm. As one of the few cities designated by the Department of Defense, the City of Torrance is proud to honor the men and women of our nation's Armed Forces. This year's honored branch will be the United States Air Force. Please help us support our Armed Forces and celebrate this special day by sharing our event with your friends and family!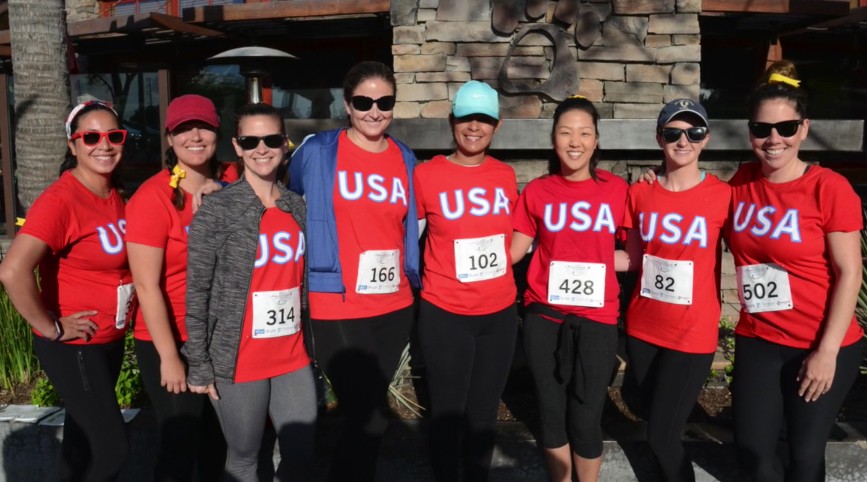 2016 Race Tee
THANKS TO OUR SPONSORS


Image Credits: 2016 race pic – Laura Schmitz; parade pic Cpl. Mark Garcia.